Do you use a toddler clock? How do you find it? Gently sleep training a baby is hard work, we've established that over numerous posts on this blog. And sleep training a toddler? Even harder! Toddlers are wilful little characters often with 'bad' habits already deeply engrained. Or they may develop these habits later on after initially sleeping really well as a baby. Toddlers can be fickle and headstrong! Early waking is an issue that many families report to me, so this week I thought we'd take a look at toddler sleep clocks. Should you use them for early wakings, or are there better methods?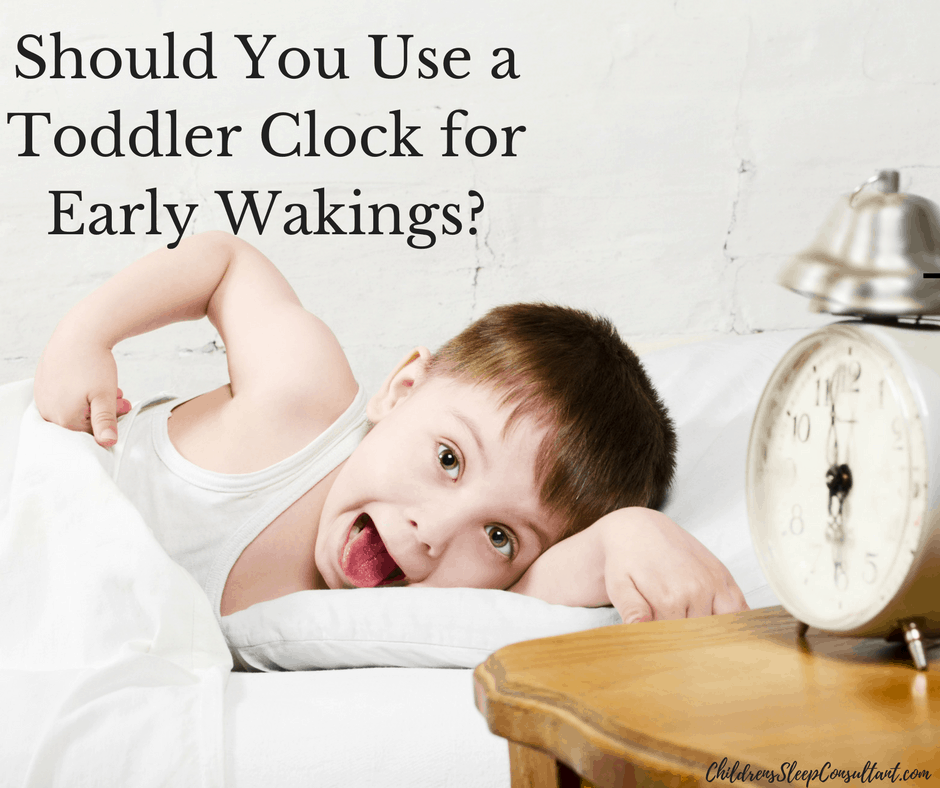 What are toddler sleep clocks?
Basically, toddler sleep clocks have been designed to help teach your child when is an acceptable time to get up for the day. Since lots of toddlers feel that 6am is the best time to wake up for the day (in strong contrast to many parents!) there is a huge market for these devices and many families feel they really benefit their daytime routines.
Parents are in charge of toddler clocks, so they set the time that their child should wake for the day, and this is often indicated by a sunshine or a yellow glow on the clock to indicate it's now day time. Toddlers are taught that when the clock indicates night time, they should be sleeping or resting- but if the light is yellow, it's ok to get up.
Do toddler clocks work?
There are mixed results with toddler clocks. Some simply do not yet understand the concept. Others are able to manipulate the timings (how they learn this, I do not know!) and others just prefer to ignore them all tougher! As with anything, it depends on your child.
If you think you'd like to try a toddler clock, it might be worth bearing these tips in mind:
Let your toddler be involved as much as possible. It's a really great idea to promote the toddler clock as a grown up accessory and to encourage your child to be as hands on as possible. So let your toddler help to choose the clock and to set it up.
Explain what you're doing and why, and allow your child to feel in control. Talk about appropriate times to get up, and what your child can do if they wake before the agreed time. Show your child where quiet activities are and what they can do to try and relax and fall back to sleep. Spend a few days chatting it all through and answering questions before you set it up.
Congratulate your child for using the clock and make sure you use lots of positive reinforcements every evening and morning. If your child doesn't quite get it at first, stay positive and eventually it should click.
Stay consistent. Use the clock every night and every morning and make it part of your child's routine.
What are your views on toddler clocks? Do they work for you?
Comments
comments