For some children, even the best bedtime routine does not guarantee a great night's sleep, but for most it is essential. Young children especially need to know that their day is coming to an end and that they are now required to settle down for the night. One of the best ways to do this is with a quiet moment or two, which is why today's post is all about the importance of the bedtime story.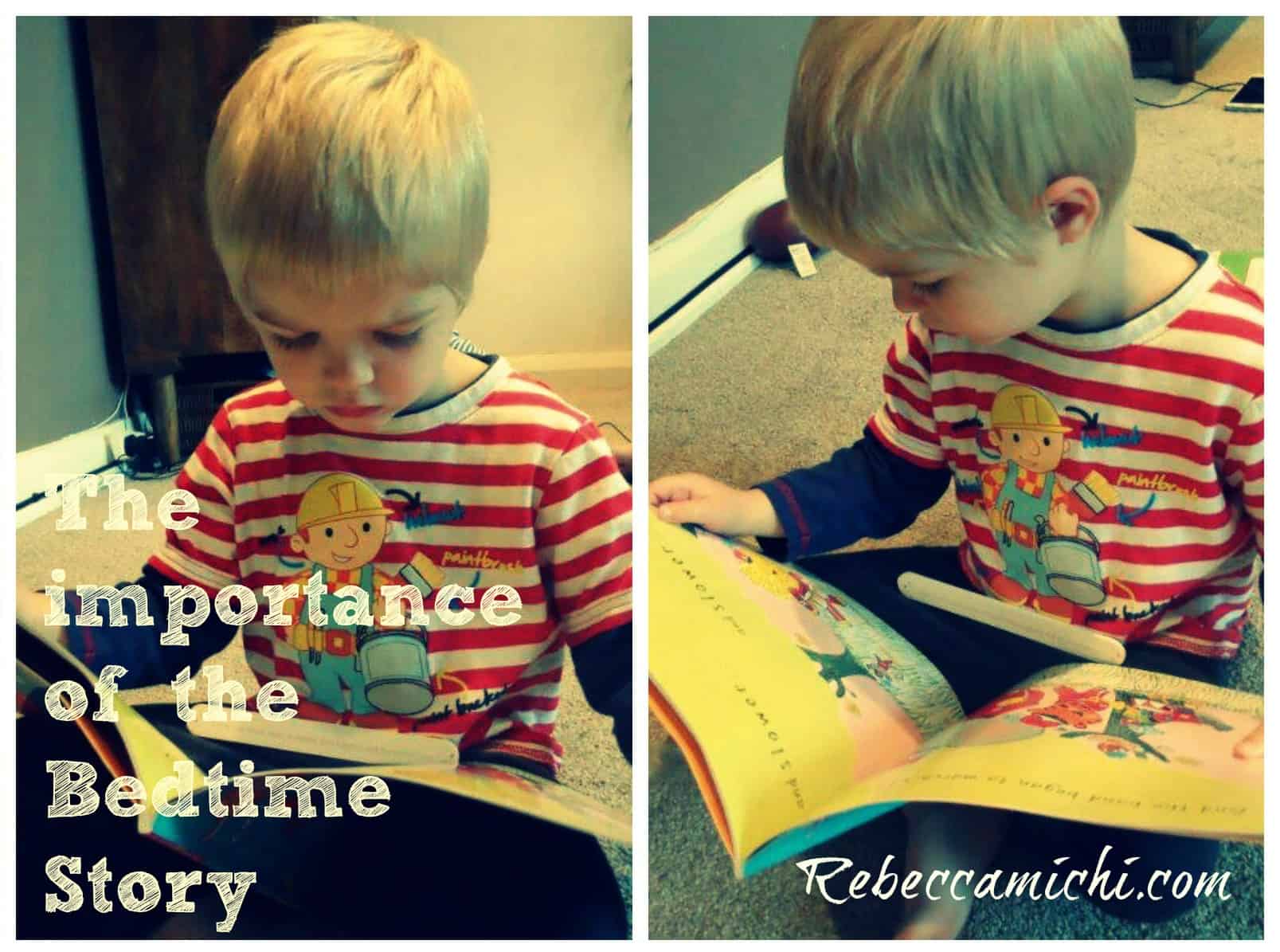 Babies and the bedtime story
Babies are never too young for a bedtime story. Most babies are able to sit up and hold their heads by the age of six months, so this is an ideal time to think about introducing a book at bedtime. Some parents may even read a bedtime story sooner- only you will know whether or not it's appropriate. Don't expect to be able to get through an entire book in one sitting- choose shorter books with muted colours so that your infant can simply enjoy the process of page turning. Use this time to snuggle down together and mark the start of bedtime for your little one.
Older babies and the bedtime story
From the age of around 12 months, your baby may be adapting their bedtime routine and may not be taking a feed before they sleep. They may also be more aware of things around them and winding down may take a little longer than it used to. Older babies and toddlers may already have a love of books and being read to, so a bedtime story can be ideal to help them to settle down for sleep. You may need to continue to keep the book brief and your little one may want to 'help' turn the pages for you but that's fine. Let them enjoy the process as much as they can.
Toddlers and the bedtime story
From the age of around 18 months, babies and toddlers are able to sit and concentrate on stories a lot better than they used to, and bedtime stories can become a cherished part of the day for many. Choose books together, talk about the pictures and let your little one help to turn the pages. Some children may like to read the same story over and over and in time they- and you!- will be able to recite stories easily. Agree on a limit to the number of books you read, as this part of the bedtime routine needs to stay relaxed. The last thing you want is an argument over 'one more story'!
Why read a bedtime story?
Bedtime stories are not just essential for helping a child to go to bed nicely. Research has shown that reading aloud to a child significantly improves their ability to read and write, and strengthens their vocabulary and communication skills. Reading a bedtime story helps your child to grow and nurture a love for reading, a thirst for knowledge and a desire to learn more. It is also an ideal opportunity, especially for busy parents, to bond with your little ones. A little bit of quiet time at the end of day.
Less than half of all young children in the US are read to each day, which is astonishingly low. We asked some parents what they thought about bedtime stories and this is what they said:
Corinne says that her little ones love books so much that they often check out up to 40 books at a time (!) and says that the prospect of a bedtime story often helps the kids get settled and ready for bed a lot quicker now that they are a little older. Elena says that her 15 month old loves listening to stories so much that it was only natural to incorporate it into their bedtime routine. Pamela's little one loves books too, but she's discovered that it needs to be fairly short to keep the activity fuss free!
It's not unusual for younger babies to become impatient at story time and eventually they will learn to sit and concentrate for or longer periods of time.Karen says that she would love to have a story as part of her little one's bedtime routine but the time is just not right at the moment. If you surround your child with books and make them available, the time will come where reading stories together is a much treasured part of the day, I promise!
Brooke says that their bedtime routine involves three stories each and every night "without fail" and Katie lets her 15 month old choose their stories each night. She has also discovered that a short story at nap time and during snacks helps to calm and soothe her little one too. Katy also believes that bedtime stories are important, and says that they began their routine at the tender age of six months.
So how about you? Do you read a bedtime story? Do you want to incorporate it into your routine but don't know how? Do get in touch, I am always happy to hear from you!
Comments
comments