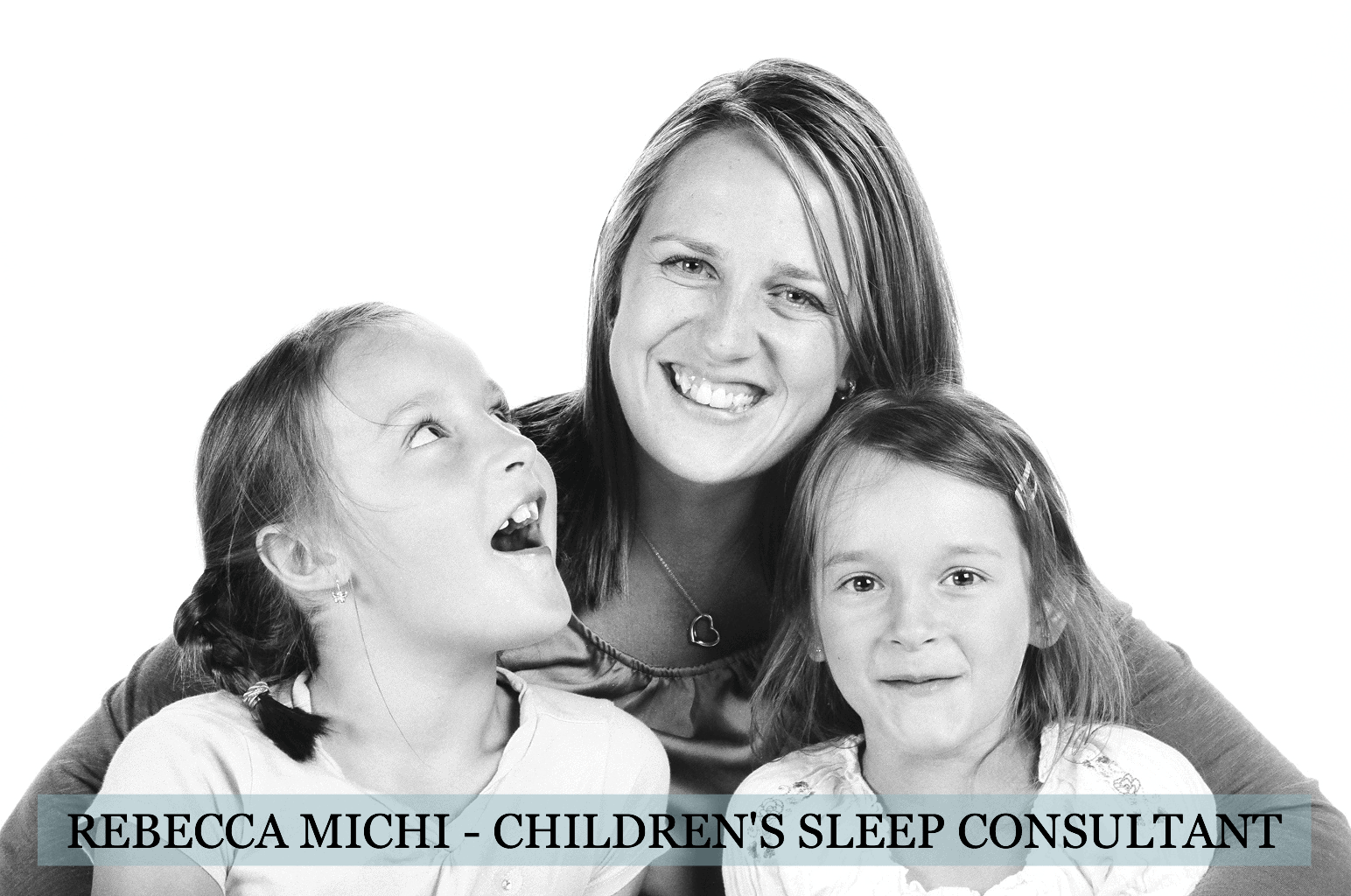 Rebecca Michi is a Children's Sleep Consultant, who prides herself on becoming the youngest Childcare Manager in the United Kingdom for a national childcare chain by the age of 23. Since then, she has worked in a number of different childcare settings with children between the ages of 6 weeks and 8 years old, quickly advancing from Nursery Nurse to Officer in Charge (Manager).
Rebecca attended East Berkshire College, England, UK where she received the National Nursery Examining Board (the qualification has since been renamed CACHE level 3), one of the most recognizable Childcare qualifications in the world. These qualifications provide students with an exceptional level of hands-on experience in addition to a strong academic curriculum that covers the physical, educational, social, emotional and intellectual needs of different ages. Her other areas of study include health and hygiene, play, and First Aid.
Rebecca grew up in The Royal Borough of Windsor and Maidenhead, England, UK. She stopped working in a childcare setting in 2001 when her husband's job took them to Brazil for four years. Matteo and Rebecca celebrated the birth of their two daughters whilst living in Brazil. Since leaving Brazil, their family has  lived in Europe and the United States, eventually settling in Seattle.
You can and should be there for your child
I never teach parents to leave a child to cry it out. Yes, as we replace negative sleep habits with positive ones, children will cry as they adjust to change. We all would. But if a child cries because he or she needs help, it's entirely appropriate for you to provide comfort and help if needed.
Molds are for cakes, not people
No two children and families are alike. Some books or specialists may try to prescribe a universal one-size-fits-all, step-by-step formula but that is hogwash. It's never "my way or the highway." You are unique. Your child is unique. You parenting style and philosophies are unique. With my pre-session questionnaire, I learn exactly which options to offer that will fit your child, your life and your style.
There is no magic wand
The goal is to help everyone get a good night's sleep in the fastest and smoothest way possible. But I am not in the business of promising quick-fixes or instant miracles. It takes work, energy and perseverance to develop lifelong healthy sleep habits. Together, we'll set realistic goals and expectations so that you can get to success much faster than if you continued to struggle on your own.
Accept the unexpected
We all have different demands on our lives and schedules that we need to keep. Guidelines are good but flexibility is best as you do have a life to lead. I believe one nap should take place at home every day if possible; otherwise, children can rest wherever and whenever they need – in the stroller, in the car. You need to live your life and a good sleep solution is one that is flexible to your daily needs. You're running a family, not a boot camp: we can only regiment so much in our lives.
Sleep needs change and you deserve support
I consider my work with you a success if you are never my client again. That means I've done my job and empowered you with the tools and techniques you need to be successful. But children's sleep needs can and do change as they age, so I give all my clients access to a special repository chock full of articles and resources as your children grow.