It's almost 2018! Hopefully you had a wonderful Christmas and are ready to tackle a new year, filled with new challenges and new adventures? So what are you planning to work on with regards to sleep in the new year? Instead of setting new year's resolutions, this year we're going to set some goals instead. Achievable, measurable. Here's my guide to new year sleep goals for busy parents.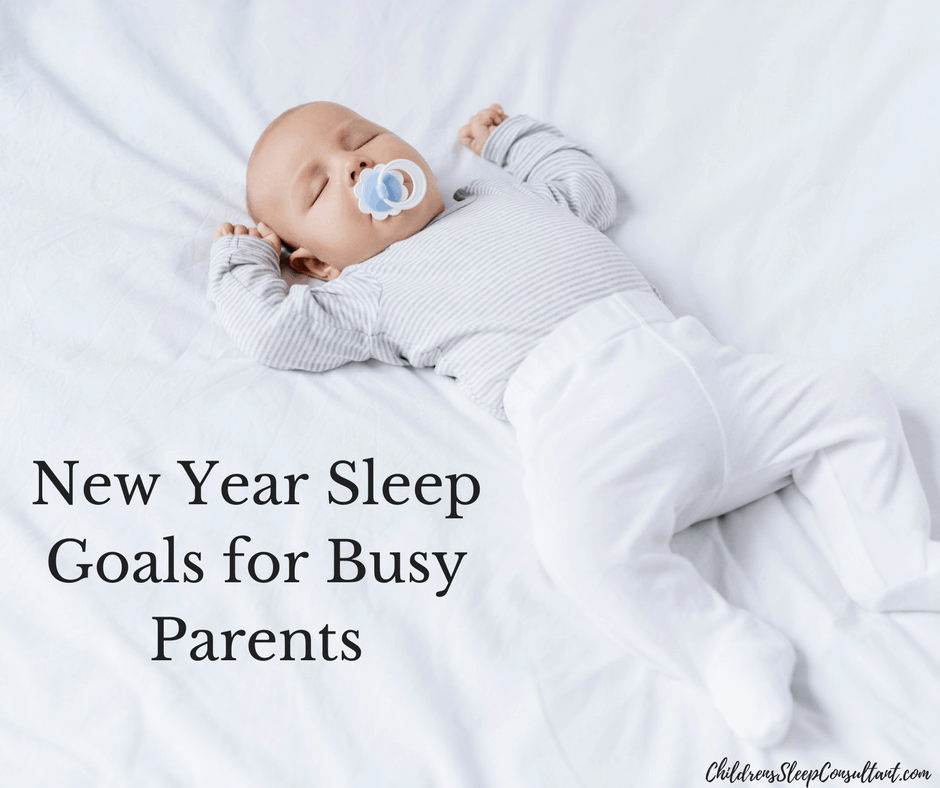 Decide on the changes you want to make
Maybe your co-sleping days are nearing an end? Maybe it's time to get the toddler into a big bed? Maybe you want your baby to wake less during the night? Whatever the change you want to make, it always helps to write it down. Once it's on paper, ask yourself whether you can make a goal from it. Your goal needs to be measurable and achievable- so you need to know how you will determine your success, and you need to know that it's something reasonable that you as a family can achieve. For example, if your goal is to sleep through the night you might want to assess how like that is to happen, based on your child's age and temperament etc. All babies do eventually sleep through of course, but it might be that setting a smaller goal is a better idea in the first instance.
Set your goals
Once you know the changes that your family needs, you can set your goals. Don't worry about deadlines for now. The idea is to have a goal in mind that you know you can achieve, using small steps to get there. Write your goals down, then write down the steps you need to complete to achieve them. Once they're down on paper you'll find it much easier to move on to the next step…
Make a plan
So you know your 2018 sleep goals, and the steps you need to take to achieve them. Next, you need a plan. When are you going to take that first step? How are you going to do it? What do you need to help you achieve it? Why are you doing it? Ask yourself these questions and write the answers down so that you can start to formulate a clear plan of action.
So if your goal is to help your little one to sleep better at night, you might decide that your first step is to start a gentle sleep training program. Then you need to decide when you're going to start (before the Christmas holidays are over, or after?), what methods you're going to use and the support you're going to need. Share your plans with the family and any other care givers so that you know everyone is on the same page.
Above all, remember that you CAN and will achieve your goals. As long as you're realistic and consistent, better sleep awaits you this year. Good luck!
Comments
comments