So the big day is almost upon us and the most exciting night of the entire year is looming. If you have toddlers and older children you may already be wondering how your bedtime is going to pan out this weekend! And while many children will indeed be very excited, there is still hope. Read on to find out my top Christmas Eve bedtime tips for kids…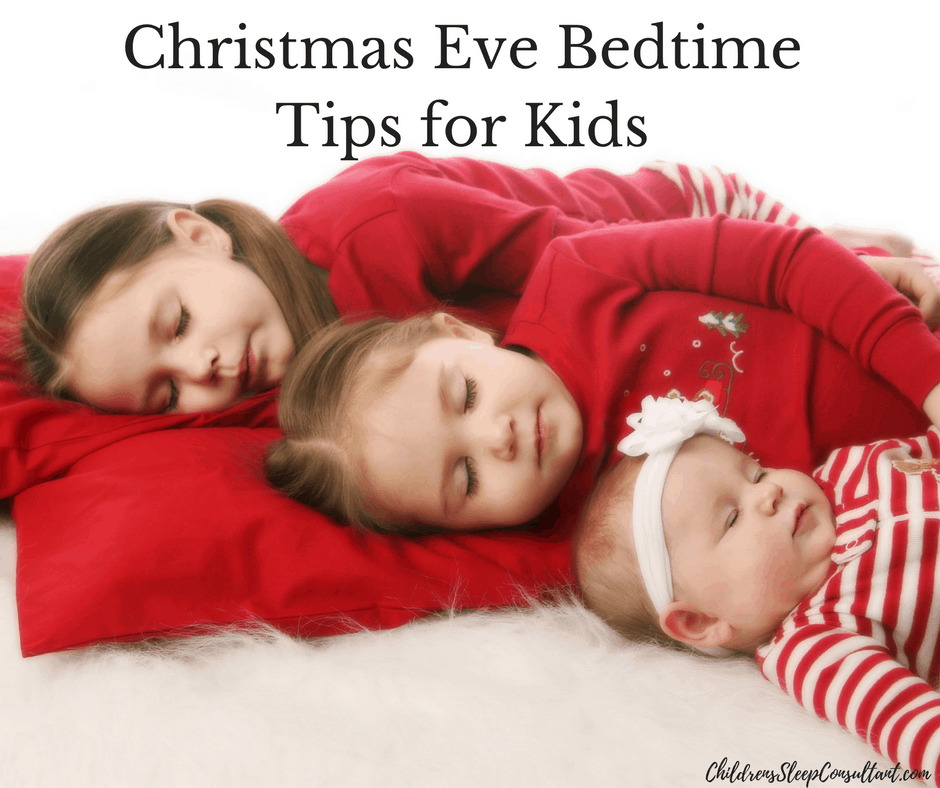 Stick to your usual routine
Routine is so important and never more so than on Christmas Eve! Don't even consider  relaxing your routine if want to get a decent night's sleep before the big day. Your child may even need a little longer for nap and bedtime routines too, so set aside plenty of time just in case. And watch for sleep cues. If your toddler starts to get tired earlier than usual, don't wait. An over tired toddler will find it even harder to relax ready for sleep.
During the day, keep your routine tight and make sure you don't skip naps.
Get enough fresh air and stay active
During the day on Christmas Eve, it's a really great idea to keep your little one as active as possible, and to get lots of fresh air if you can. Being inside all day can cause restlessness and boredom, whereas being outside and busy will not only help the day pass quickly, but will prepare your child for a good sleep at bedtime.
Cut the sugar!
Christmas candy and sweet treats are tempting, but the sugar will not help your child sleep at bedtime! Cut the sugar from at least lunch time and pay attention to the foods your child is eating. There are some foods that actually help with sleep- read this post to find out what they are.
Keep the evening calm
There is just so much excitement! The lights, the sounds, the music, the prospect of Santa's visit… it can all make for very excited children who find it hard to switch off and go to sleep! You can control this though, so don't panic. Limit screens and loud music at least an hour before your bedtime routine usually begins, and encourage quiet activities instead. If your little one still seems a little too 'worked up' to sleep, take a little longer with the bath and read an extra story to help relax and calm. You can also use a few drops of lavender essential oil if you want to-as long as stimulation is kept to a minimum.
Make a plan
Talk to your child about bedtime and why its so important to get a good night's sleep- after all, Santa only visits once children are asleep! Make a plan together to perhaps track Santa's progress online before bath and bedtime stories, then take a few moments to leave out the mince pies and sherry. Give your child plenty of notice for bedtime and hopefully they will be more than ready to settle down.
Good luck!
Comments
comments