With Christmas rapidly approaching, many parents are now starting to consider how much sleep they might be getting over the festive period. And this is only natural! After all, we all deserve a break at Christmas, and sleep is very much a part of that break. But when you have a baby who doesn't sleep so great, the chances of catching up on rest over the holidays don't always seem that great. So should you sleep train at Christmas? Here are my thoughts.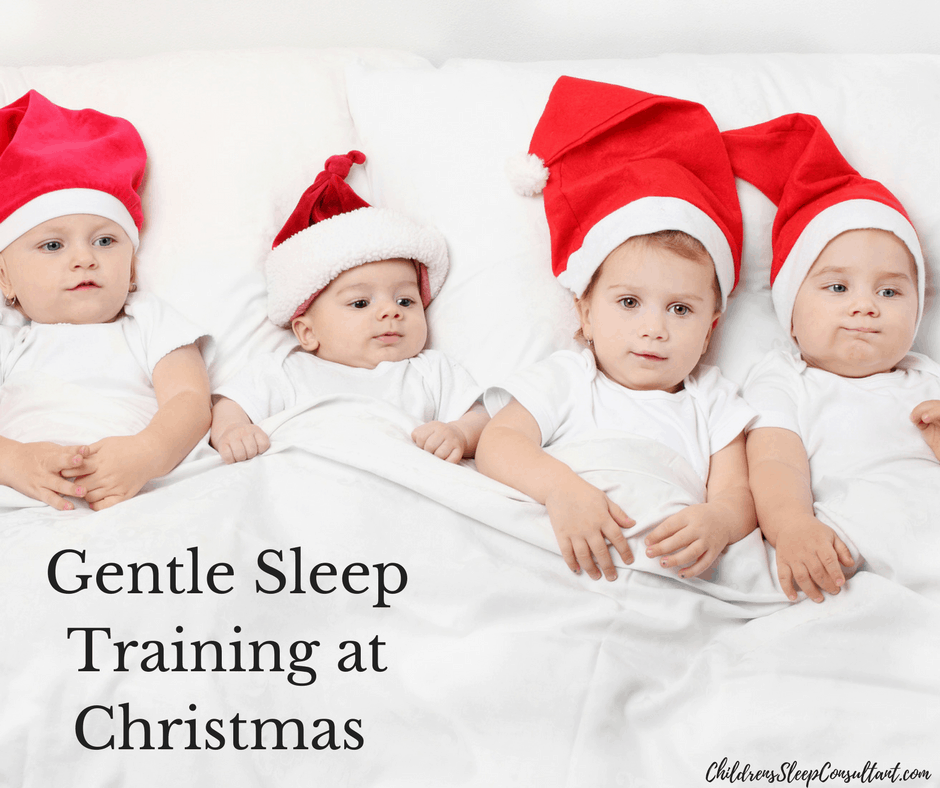 Already started sleep training?
Then carry on. The last thing you want to do is undo all of your hard work and progress over the holidays. Gentle sleep training requires patience and commitment and once you start, you need to see it through to the end. The holidays will be busy, but it's up to you to ensure that you carry on with your training program so that your baby continues to learn how to sleep independently.
Not yet started sleep training?
If you haven't started but are considering doing so right now, there are a few things to consider. It's not my place to tell you whether or not it's a good idea to start now- only you know your baby, so go with your instinct on this.
That said, it's with considering that gentle sleep training can be a lengthy process, and you might not be done in time for Christmas. If you know that you'll either be away from home or busy with social engagements over the holidays, you might want to wait a while before starting a gentle sleep training program. Alternatively, it might be that the extra time off work and extra support from friends and family during the festive season makes it the perfect time to start. Again, it's up to you to decide.
Sleep Training requires patience and commitment
Gentle sleep training is certainly not a quick fix solution, so if you're unsure whether you will have the time to dedicate towards it over Christmas, you might want to wait a while. But if you do decide to go for it, here are a few tips that might just help
Make sure your day time routine is tight, and do not compromise it over the holidays. This is so important as a good day time routine will really help when it comes to nighttime sleep.
Make a decision about whether you want to tackle naps first, or night time sleep… or both. If you're busy over the holidays, it might be an idea to tackle just one at first and take it slowly. Or you might feel that just going for it all is the best solution. Only you know the answer to that!
Read up on the Michi Method to ensure you have all the skills you need before you begin. Get in touch if you need any help.
Ensile the support of friends and family. Sleep training is hard work so don't try to do it all alone.
Comments
comments