Christmas is coming! Does that fill you with dread or delight? When it comes to children and sleep, nothing is guaranteed to throw a spanner in the works like the festive season! But that doesn't mean to you need to start the new year sleep deprived and anxious. Prepare your schedule for Christmas NOW, and you will be rested, relaxed and ready for 2018. Here are my top three tips to help you.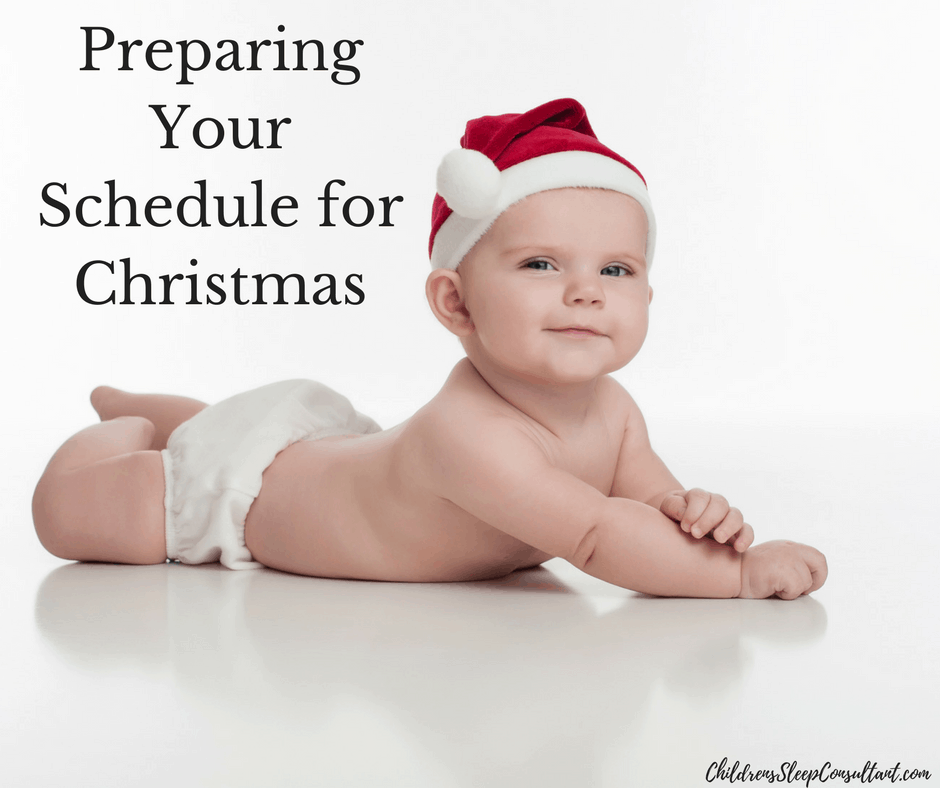 Prioritise sleep throughout the WHOLE holidays
Yes, it really is tempting to see if baby will sleep in later if you let them stay up over the holidays. But truly, this will not happen. All you will get is an over tired baby who cannot settle when you want them to, and this means stress stress stress. You need to make sleep a priority for the whole of the holidays and you need to make sure that everyone else around you are aware of this too.  Make your child's sleep schedule known to all, and ensure that any parties or visits you have coming up are going to take this into consideration.
You don't need to be rigid. But you do need to know that the extent of flexibility you use with your schedule is going to have an impact on sleep. Do what you can to ensure your child has a place to nap when they need to, and that you're able to perform your whole bedtime routine when it's time for bed. Don't double book yourself with bedtime- it's just not worth it!
Plan each day as much as you can
No doubt you've had family visits and other engagements booked in for a while now- and if not, now is the time to do it. So when you know where you need to be and when over the holidays, you can plan each day separately around your child's sleep. So if you know you have a 3 hour trip to make, plan it around naps. Many children sleep in the car, so set off when your child is due a sleep, for example.
Try to plan as much as you can now, before the real festive chaos begins.
Don't start sleep training without a plan
If you're about to embark upon a gentle sleep training program, my advice would be to wait for the holidays to pass first. The reason why I suggest this is due to the level of disruptions that Christmas tends to bring, and the fact that you're likely to be very busy anyway- sleep training may be the last thing you need right now!
That said, there is the possibility that now is exactly the right time for you to start a gentle sleep training program, with a careful plan in place to help. Over the holidays you're likely to have extra help around to carry the load and provide support, and taking time off work too can be a huge bonus. Ultimately you need to decide whether or not you can cope with the pressure that even gentle sleep training can bring, and whether you can stick to it over Christmas. If you've prepared your schedule as per the above two points, you should be fine to go for it.
Comments
comments