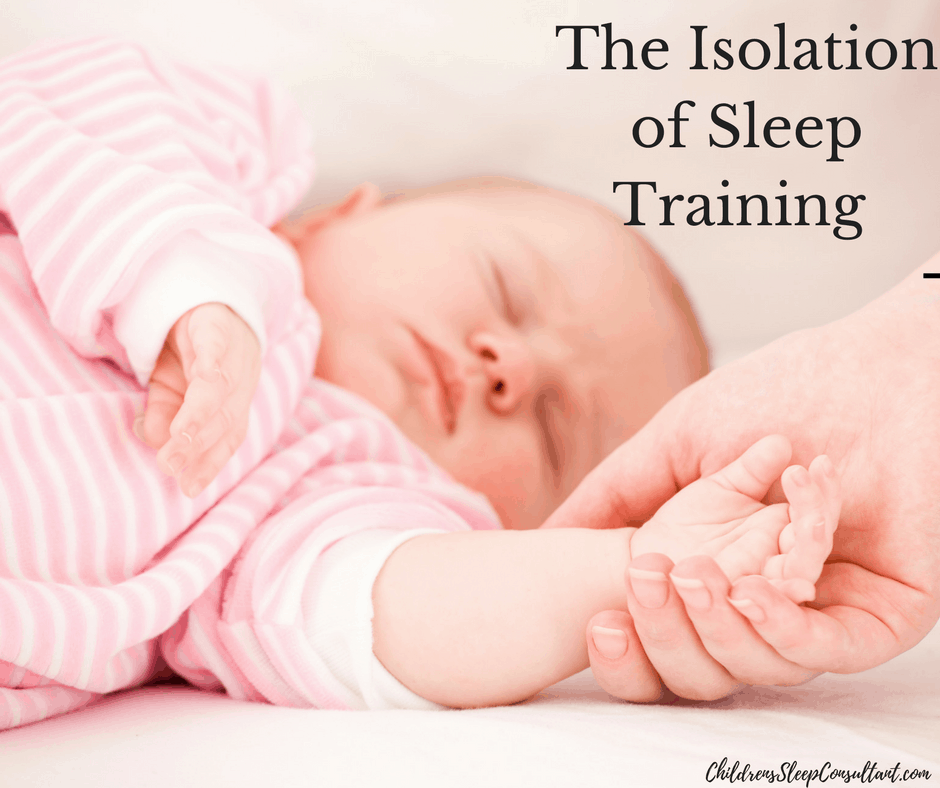 A couple of weeks ago we touched on the loneliness of motherhood, and briefly described how a strict regime can become a little isolating at times, especially when sleep training. This time we're looking at the isolation of sleep training, and what steps you can take to ensure you're speaking to at least one grown adult per day! Let us know in the comments or over on Facebook/ Twitter/ Instagram what you think. I'd love to hear your experiences of this.
Sleep training is a huge commitment
I tell my families all the time that sleep training, even gently, requires a big commitment from you and your family. You have to really want to make positive changes to the sleep patterns in your home, and you need to be ready to implement them. Consistency and patience is vital here, and this can lead to lots of big changes to your daily routine. You need to make sure that you're not only ready for these changes, but that you're willing to accept they need to happen.
The changes you need to make
One big change that you need to implement during gentle sleep training is putting a stop to taking the easy way out. For some this means bringing baby in to bed to sleep when they wake. For others it means feeding baby to sleep when they wake. It might even mean taking baby out for a drive to restore peace when they wake. Let me point out right now that none of these methods are wrong. If they work for you and you are happy to keep doing them, then please keep doing them! But if you do want to make some changes and you are ready to start, then these are the things that need to end now.
When you embark upon a gentle sleep training program, you need patience and you need to start to change the way you approach wake ups through the night and at nap time. These changes are going to be permanent, and you need to stick with them for them to work.
For some families, especially if gentle sleep training is needed for day time sleep as well as night time, these changes can be huge. It can mean staying in during the day for an extended period so that baby can sleep in her own bed for naps, and learn how to fall asleep during the day. It can mean canceling plans, changing prior engagements and staying close to home rather than 'winging it' out and about at nap time. Are you ready for these changes?
The isolation
The isolation of sleep training comes when you are sleep deprived, for sure, but also when you are feeling a little restricted in your routine. You may feel that being strict at first is the way to go, and this might make you feel a little claustrophobic or even lonely- especially if you're missing social outings to focus on sleep.
Rest assured that this period of intense 'training' will not last forever. Your baby will learn how to adopt better sleep habits, and you will be able to introduce some flexibility into your routine. And remember that if any method or training system you're working on is making you truly miserable, the best thing to do is to re-examine what you're doing and whether or not it is right for your family.
Working through the sleep deprivation
Everything seems worse when you're exhausted and struggling to get a decent night's sleep. You will probably be less likely to want to go out and speak to people, but believe me staying cooped up inside without adult company is not going to make you feel any better. Force yourself to get to a mother and baby group if you can, or a quick walk out with the stroller. The fresh air and daylight is guaranteed to make you feel a little better, a little stronger, and more ready to start again.
This too shall pass
My mantra! But it's so true. These days are hard, no doubt about it.But the period that you spend now working on your baby's sleep is going to matter so much later in life. It can be isolating when you're sleep training, but only if you let it. Talk to your partner, friends and family and even online to others experiencing the same. Build up your village and reach out if you're feeling down. This too shall pass, and you will be stronger for it.
Comments
comments