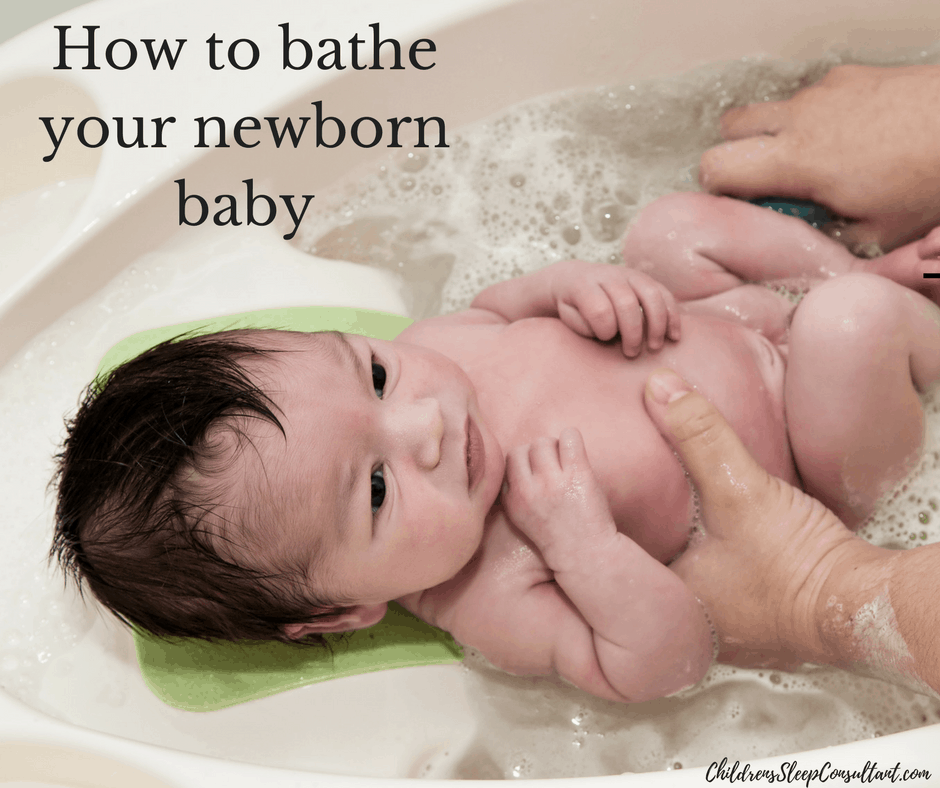 One thing I always tell my families is that a good bedtime routine is essential if you want to have a decent shot at a good night's sleep. And a huge part of the bedtime routine is creating a calm and relaxed environment for your little one to feel ready to sleep. For many families, bath time plays an integral part in ensuring that the bedtime routine is as smooth as possible, and it's worth noting that it is never too soon to start. The thing is though, that the thought of bathing a newborn baby can often instil fear and trepidation in new parents- there's something a little daunting about all that water and a slippery baby, don't you think?! So this week we're looking at a few practical tips on how to bathe a newborn baby. Do let us know what you think.
Be prepared
As much as you can be, make sure you're prepared well before the event. Nobody really teaches you how to bathe your newborn baby, and it's important for this part of the bedtime routine to go as smoothly as possible, especially if it's coming right at the end of your evening. You want baby to be relaxed and ready for sleep, so making bath time as pleasant as possible for all concerned is a must. As with anything when it comes to babies, being prepared is essential.
Have all your paraphernalia ready and to hand before you start. You need:
a towel
something to kneel on
clothes to dress your baby in after the bath
nappies
items needed for a feed
a bath thermometer
a bowl of warm water for washing
a spare pair of hands!
Get some help
For the first few baths, you might want to enlist the help of a friend or your partner. Slippery babies can be difficult to hold and you might want someone to help hand you bits and pieces. And let's face it, daunting tasks are always a little easier with a helping hand- so don't be afraid to ask.
Check the water
Babies only need a very shallow bath, and older babies who are sitting up should have water up to their waist only. The bath water temperature should be around 98 degrees F. Always swish the water to disperse hot spots.
Start with a wash
The first few baths are going to be short and sweet, and you can build up the length of time your baby spends in the water gradually. Some babies are going to like bath time a lot more than others, so play it by ear and let your baby lead you when it comes to how long you spend in the tub.
Start with a wash. So lie your baby on the towel and gently wash her face first. Then remove her vest and wash under her neck and arms, working down to the nappy area. When you've cleaned her body you are ready to pop her into the bath. Because you need to hold your baby at all times to support her in the water, lots of parents find a quick wash before the bath a lot easier, and time spent in the tub can be getting used to the experience rather than washing.
Hold  your baby!
It goes without saying that you cannot take your hands off your baby whilst in the bath. So support your baby's shoulders and neck on your forearm, hook your hand around her far shoulder and place your middle finger under her arm. Cradle her bottom with your other hand. Gently lower baby into the bath, maintaining eye contact to reassure and soothe. Throughout the bath, make sure that your baby is in a semi upright position at all times, and gently splash water over her skin.
After the bath
After bath time many babies are more than ready for a feed and a sleep! This is where your earlier preparation is so important. Dress your baby as quickly as possible and feed her, ready for her sleep. Hopefully she will be drowsy and ready for bed! Keep everything from this point onwards as slow, gentle and relaxed as possible.
Comments
comments