What's the biggest thing holding you back from starting sleep training? What's the one niggling doubt that keeps returning to you, stopping you from taking the steps you need to take to get a better night's sleep? So many families tell me that their biggest fear is losing their precious bond with their baby, and this is completely understandable. Do you feel the same? This week's post is looking at gentle sleep training and bonding with your baby, and I'm going to tell you exactly why you can banish your fears for good.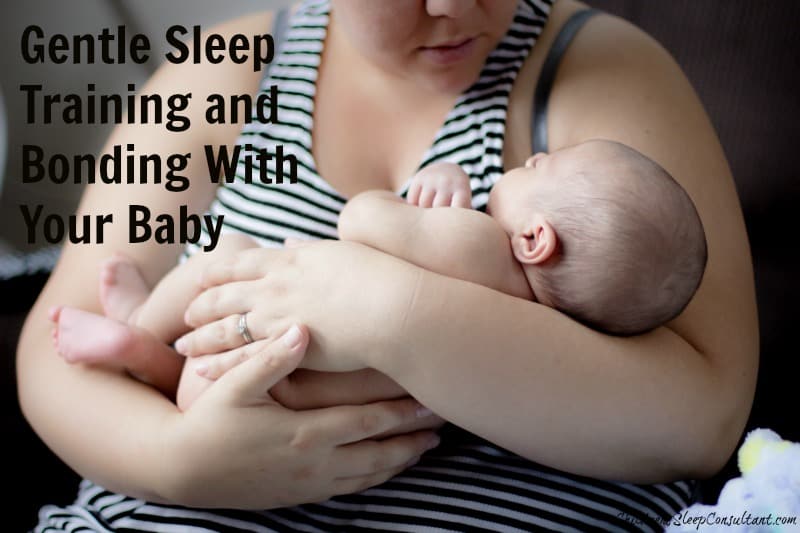 Your bond is precious
I get it. The bond that you have with your baby is precious. You've nurtured her from the very beginning, holding her since she was conceived. You may have struggled to bond immediately after birth, for various reasons, and you may be feeling that you don't want anything to come between you now. But did you know that your lack of sleep is doing nobody any favours? Yes, your bond is precious- and that's why my gentle sleep training works with you as an individual family to make sure it stays intact.
Gentle sleep training is based around you and your baby
There is no 'one size fits all'. It simply cannot work like that. I do not believe that all babies should be doing one thing at one time. I believe that your baby should be doing what your baby is capable of doing at one time. Your baby is a unique individual and I will never assume any differently. Until she is much older, your baby is attached to you and that is respected.
I work hard with families to gain an understanding into their dynamics. I ask lots of questions to find out how families tick, what makes them anxious or upset, and what they are comfortable in doing. I won't ever ask you to do something you are not happy with, or that you feel goes against your ethos as parents.
I do not advocate cry it out methods of sleep training. I do not believe that they benefit either parent or child, and I do think that these are the methods that may well be causing the fears you're experiencing right now.
ALL sleep training is hard work
Yes, sadly it's true. Even gentle sleep training is hard work, because it requires a certain level of commitment from you, and it's not going to be an instant fix. You're going to want to work at it too, so if the timing isn't right then it just isn't right. But if you are tired of being tired, and you do want to make some changes, get ready to work for them.
Gentle sleep training will NOT damage your bond with your baby
Its true that when you start any sleep training program, there are going to be a lot emotions running high. You're making changes to the norm, so this is to be expected. Throw a little sleep deprivation into the mix and you've got a powerful concoction of frustration, exhaustion, sadness, anxiety, maybe even anger. Its the fear and anxiety we feel about whether or not we're doing the right thing that can genuinely hold us back. These are the feelings that stop us from making the change that we know deep down are needed.
The bond you have with your baby has developed over time. It isn't an instant thing, despite what the books and magazines might tell you. You've nurtured that relationship for months and months and months, and it's really pretty complex by now. If you were to list all of the things that you do for your baby, all of the times you think about her, all of the surges of emotion you feel towards her, you'd see it. All of this cannot be broken easily, and certainly not by gentle sleep training.
Gentle sleep training is focused on your baby- her needs and her personality come first. It mirrors the way that you parent her, so that you can be issued you are doing the right thing for her at all times. If it doesn't feel right, we change course until it does. At no point in time do we urge you to act agains your instincts. This is how I know that your bond with not be broken.
If you have any questions at all about gentle sleep training and the Michi Method, please do leave a comment.
Comments
comments