Happy New Year! Hopefully by now you're feeling refreshed and ready to face 2017 with lots of lovely sleep under your belt? No? Oh, well you're in the right place. Phew! With all the best intentions in the world, sometimes our sleep plans just fly out of the window with all the festivities and disruptions to routine. And let's face it, maybe we ourselves aren't sleeping that great now either. It's little wonder our babies and toddlers find it hard to settle back into the usual routine after the Christmas holidays have been so intense and busy. So what to of when your baby's sleep is still disturbed after the holidays? Read on to find out what my top five tips are…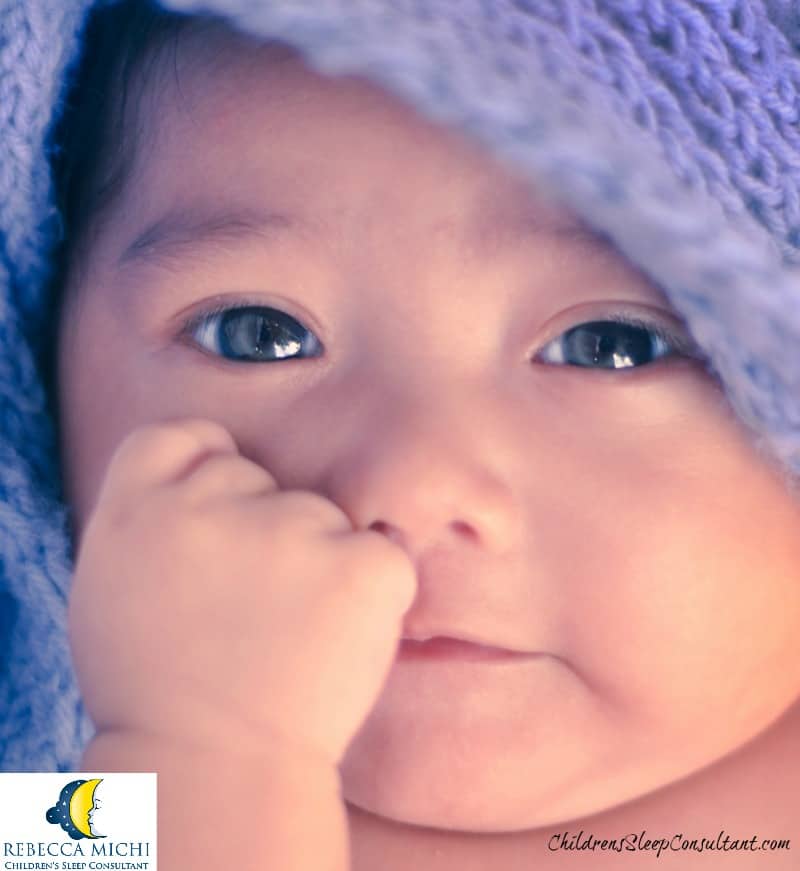 Are your sleep issues really an issue?
So your baby or toddler has started waking early? Or perhaps they've started waking through the night again? Or refusing naps? No problem. How you deal with what's happening will determine whether or not it's an issue. So if you're co-sleeping thanks to baby waking in the night, and it's working for you then where's the issue? Don't worry about what anyone else says; lots of families co-sleep because its the easiest way to get more sleep, and there's nothing wrong with that if its done safely.
And while we're looking at whether or not your little one's new sleep issues are really a problem, it's important to look at the whole picture. Maybe your toddler is ready to drop a nap? Maybe your day time routine needs tweaking? Maybe the new sleep habits that have developed over Christmas are nothing to do with the holidays at all. Rule out teething, illness, milestone and sleep regression first. If all of the above are not the issue, then perhaps we do have some work to do.
What's the issue?
As all babies and toddlers are so vastly different, as are their sleep issues. But that doesn't mean we can't solve them; it just means you need to determine how best to help. Below are a list of the possible sleep issues parents face after the holidays, along with some solutions you can try.
Baby is used to sleeping in your room. Perhaps you were away a lot over the holidays and ended up room sharing with your little one, and now they seem to prefer this set up. Again, if you're ok with this then don't sweat it. But if you'd like your own space back, you need to revert back to your gentle sleep training techniques. Each time baby wakes, go in to her, reassure her, and apply soothing techniques to keep her calm and help her to learn it's ok to go back to sleep in her own room. You may need to spend time with her as she falls asleep, and this is ok. Remember you are helping her to learn good sleep habits for life, so it might take a little longer than ten minutes of your time.
Baby cannot settle at bedtime. Maybe your routine has gone a little haywire since the holidays and needs some work? Or maybe it needs some adjustments now that baby is a little older? Try to come up with a new routine that sets the scene for bedtime well in advance of light's out, so that baby has enough time to properly wind down ready for sleep. So no television, no loud noisy toys and no bright lights. Try to convince the whole household of the need for a decent, calm bedtime routine and allow at least an hour of quiet time ahead of the whole thing too. Stay consistent and you will find that bedtimes become a lot easier quite quickly.
Baby isn't tired at the usual bedtime. This can be a huge problem for many families, as we tend to let things slide a little over the holidays. So all of a sudden, when school is back and work is looming, you're going to need baby to slot back again aren't you? Unfortunately it just isn't that easy! The best solution to this problem (other than sticking as closely to your usual bedtimes as much as you can over the holidays) is to gradually move bedtime over the period of around a week. So each night, as you work on your bedtime routine, bring bedtime forward by 15 minutes, adjusting day time naps the next day too. This might take longer than a week, as some babies may need to settle into the new bedtime for a couple of days before you adjust again. Allow your baby to lead you.
How is your baby sleeping after the holidays?
Comments
comments