Usually by the time parents come to see me, they are reaching the end of their tether. They are in need of help and support, and they have totally forgotten the golden rule; you cannot pour from an empty cup. Translated as: you need to take care of yourself, too. So often when babies come along, we are swept into such an intense new routine and our own needs are quite literally put aside for a while. And if we have a particularly high needs baby, those needs of ours are pushed aside even further, sometimes to the point of seemingly no return. But the thing is, we can't expect to be able to give our all to our kids if we are dying on our feet, can we? Here are five tips to help facilitate and promote self care for new parents. Pass it along if you know someone who needs it.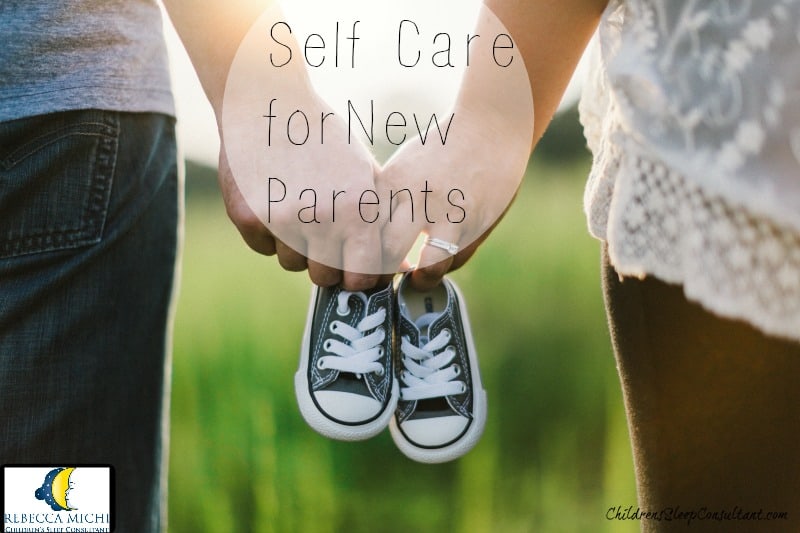 SLEEP
Sleep, sleep, sleep. And then sleep some more. Nobody can be everything to everyone so please don't even try. We all need sleep. We cannot function without sleep. We cannot survive without sleep. So what do we do, if baby doesn't sleep 'well'? We adjust our own routines. Babies do sleep, just not in the same way that we do. They wake often for feeds because their tummies are only tiny, so they sleep in chunks of 2-4 hours. And so must we parents. Its not forever, but it is important that you grab what sleep you can, when you can. Believe me, you're no good to anyone with only a couple of hours under your belt. Please, please, make sure that your sleep is as much a priority as your baby's!
Grab alone time when you can
When you have a small baby, you are literally on call 24 hours a day. And while that is the way it should be, we are only human. And sometimes we need some time alone, no matter how much we love our babies. Being alone can give us time out to think, to regather our emotions and to recharge our energy levels ready to carry on with night feeds and nappy changes. And not only that, but being alone can help us to feel we are doing something for ourselves. This is so important! Being a good parent does not always mean allowing yourself to be on demand every minute of every day. Being a good parent is different to each family, so if you know that you are a much better parent after you've had a long soak in the bath (alone!) or an hour practising meditation, or whatever it is that you like to do alone, then do it.
Practise kindness… to yourself
We can be so hard on ourselves, can't we? Parent guilt (especially for mothers) is rife, and we cannot help but feel we are doing something wrong, or we could be doing something better when it comes to our kids. But its important to be kind to yourself. Stop giving yourself a hard time. Treat yourself now and then. You deserve it too. Being a parent is challenging as well as rewarding, so allow yourself to make mistakes now and then, but forgive yourself too.
Keep an eye on your diet
One of the easiest ways to practise self care, especially as a new parent. Eating well is essential for energy, mood levels and over all health. You are going to need all your strength on this parenting journey, and you're going to want to set a good example too as a person who cares enough about themselves to eat well and exercise. A good diet and staying active can also do wonders for self esteem, self confidence and happiness levels- definitely worth evaluating your current diet as part of your self care plan.
Gather your tribe
Nobody can do this alone. They say that it takes a village to raise a child and its true. In today's society it isn't as easy as it once was to ask for help, but if you have a collection of willing volunteers then please don't turn them away. Take advantage, share the load. And one day, when the fog has lifted and the chaos has simmered, you will be able to return the favour. Use your 'tribe' to offload when you need to, and to take in a casserole or too when you've run out of time to cook. Whatever it takes, accept help gratefully and remember that you're not alone.
Self care is important. Do you take steps to look after yourself?
Comments
comments